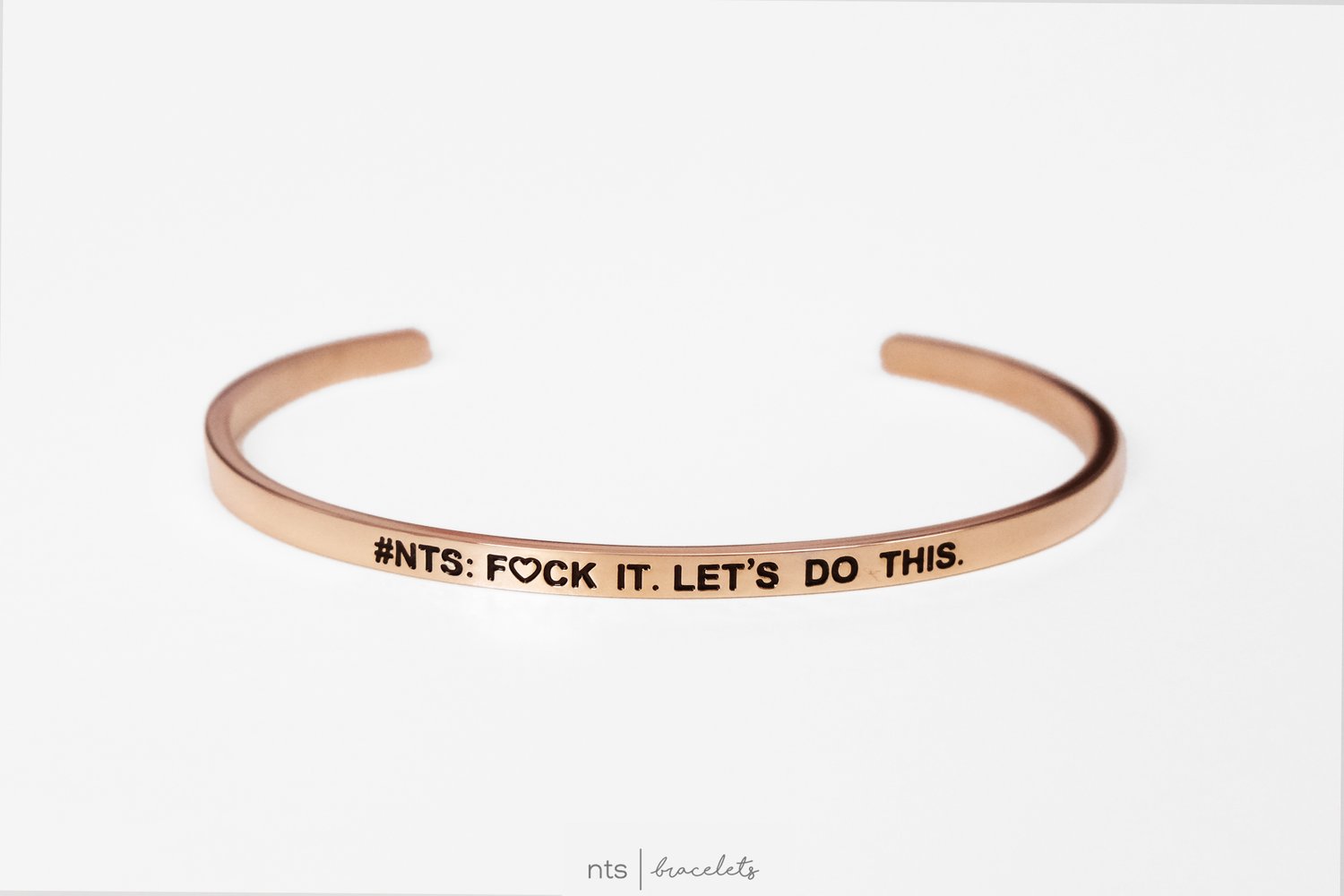 COLLAB BRACELET WITH GEO ANTOINETTE <3 (LIMITED EDITION + Rose Gold)
Beyond excited to be teaming up with mama, creator, & entrepreneur, Geo Antoinette! She is goals & we are thankful to have created this special/limited edition rose gold bracelet with Geo's personal Note To Self to help keep you all inspired <3
Check out the reason/story behind Geo's NTS Bracelet:
"Fuck it! Let's do this! Has been my life motto since forever.
I can't tell you how many times I've told myself this in my lifetime. I tend to overthink things sometimes & that will usually cause me not to trust my own vision or ideas & I feel paralyzed. When I catch myself doing this I take a deep breath & pump myself up by yelling my motto in my own head "Fuck it. Let's do this!" & into battle I go. I've never regretted it once, ever."
Product Details:
-*Final sale + Limited Edition
-Available in Rose Gold
-Stainless steel, hypoallergenic, & lead free
-Fully adjustable & fits MOST wrist sizes