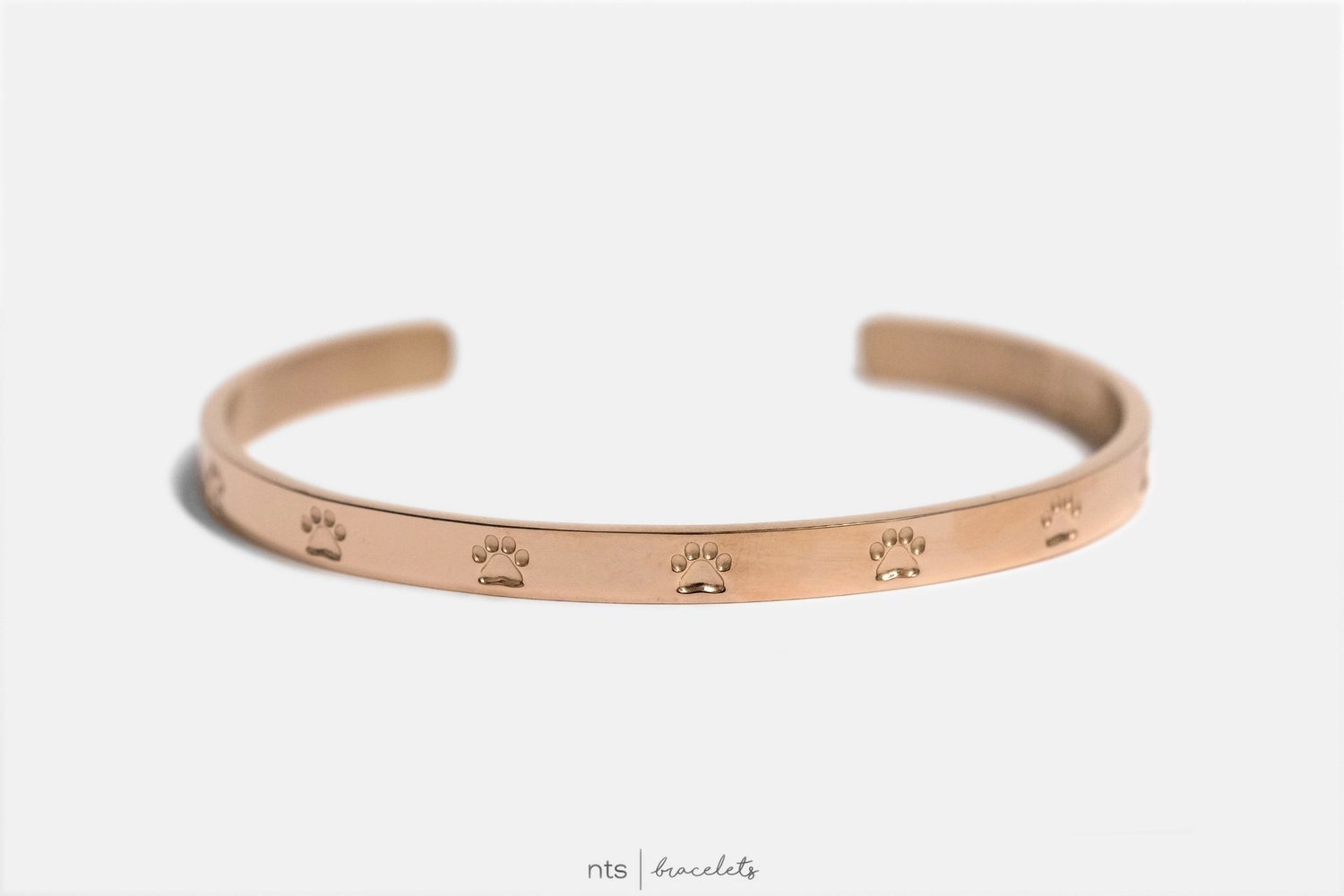 PAW PRINT NTS (LIMITED EDITION + Rose Gold)
***$1 from every paw print NTS purchased will be donated to the SD Humane Society! Let's give back & help the animals together :)
Created this special bracelet for my pup, Nami! You all have probably seen her on my IG hehe She is a 6 month old labradoodle that my boyfriend surprised me with for our anniversary this year!
To be honest, I wasn't ready to become a dog mom. In my whole life, I have never had a dog of my own. My parents didn't let me get dogs/cats when I was younger... So since getting Nami I have been spoiling her rotten ;) She is sweet, kind, & a total mama's girl!
She has taught me a lot in the short amount of time we've had her. Most importantly Nami has taught me how to be patient & to enjoy the little things. Whenever I'm working on a stressful project she is always there to cheer me up with her smiling face!
She has also taught me how to give & how to receive unconditional love. Watching her grow up has been such a blessing.
Dogs are truly a woman's best friend. I am so honored to be her mama <3
Product Details:
-Available in Rose Gold
- Exterior engraved: 7 paw prints
-Interior engraved: unconditional love
-Stainless steel, hypoallergenic, & lead free
-Fully adjustable & fits most wrist sizes (5mm bracelet/thicker than our other NTS Bracelets)