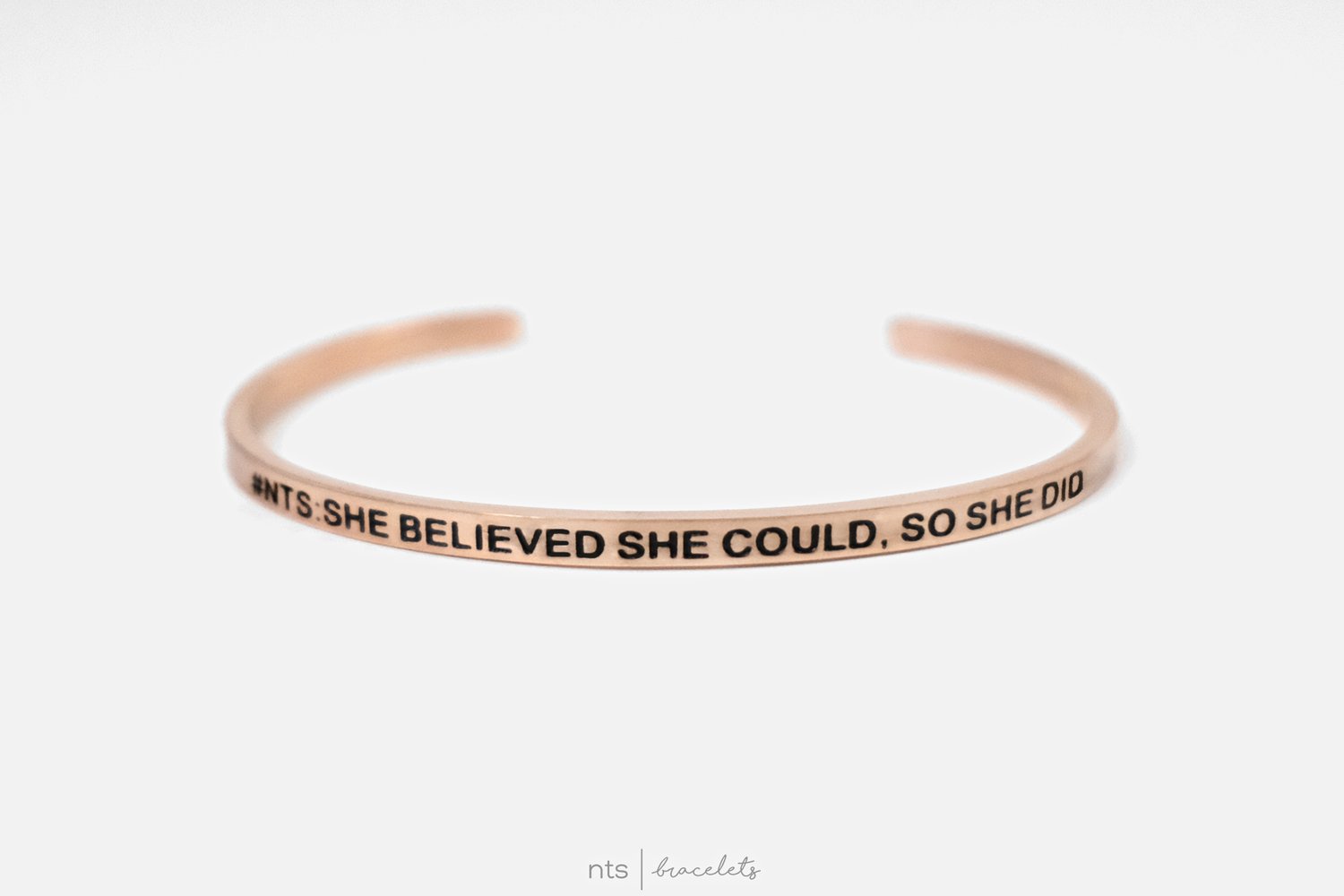 #NTS: SHE BELIEVED SHE COULD, SO SHE DID (Rose Gold)
I've seen this saying time & time again on social media & each time it inspires me to keep believing in myself & gives me courage & strength to keep following my dreams no matter what.
This #NTS is inspired by the amazing community that I was able to connect with through social media. Working at startup & growing a successful social media has been a blessing in disguise. I've been fortunate to connect with many women who are driven to reach their goals & continue to inspire others to go after their own! Their stories of success have had such an positive impact on my life. They have not only taught me to face my fears, but also believe in myself!
I love knowing that there is a community of women who believe & empower each other to succeed :) Together we are #NTSbabes!
So wear this #NTS, as a reminder that you are capable of anything you set your mind to. There are no limits to your success!
Product Details:
-Available in Rose Gold
-Stainless steel, hypoallergenic, & lead free
-Fully adjustable & fits most wrist sizes