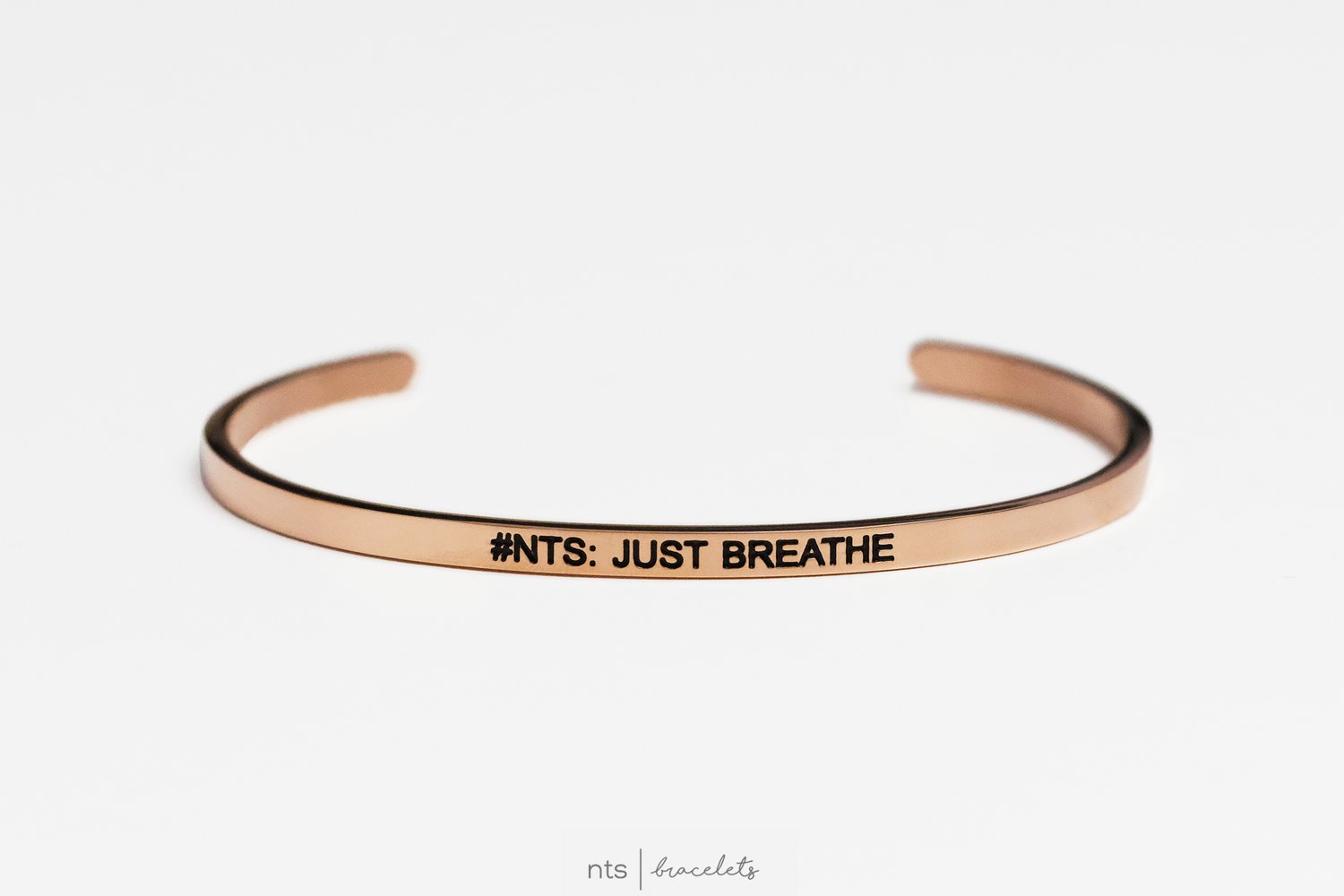 #NTS: JUST BREATHE (Rose Gold)
This #NTS is inspired by my cousin, Roxanne M! She is not only a ER nurse but a busy mommy of two ☺ Honestly, I don't know how she manages it all but I am very proud to see her little family grow. Check out what Roxanne says about her #NTS bracelet:
"Just Breathe" is such a special #NTS for me. I graduated nursing school in 2008, but those 3 years in the nursing program were some of the most stressful times in my life. There were many times that I've had to put my books away, dim the lights, put on a calm song, & JUST BREATHE.
Even today, this #NTS is something that helps me on a daily basis. I'm now a mom of 2 (a 2 year old, & a newborn), a nurse in the emergency room, & a wife. My life is constantly busy, & it seems like there are never enough hours in the day to get everything done. Sometimes all it takes is a little breather for me to get through my day without having a total mental breakdown. After I take a moment to stop & take a few deep breaths, I'm immediately more relaxed & reminded that it's not the end of the world if I can't get every little thing done. I refocus, prioritize my never-ending to do list, & might even save laundry for the next day! ;)"
So wear this #NTS to remind yourself that whenever you're stressed to just breathe. You got this!
Product Details
-Available in Rose Gold
-Stainless steel, hypoallergenic, & lead free
-Fully adjustable & fits most wrist sizes