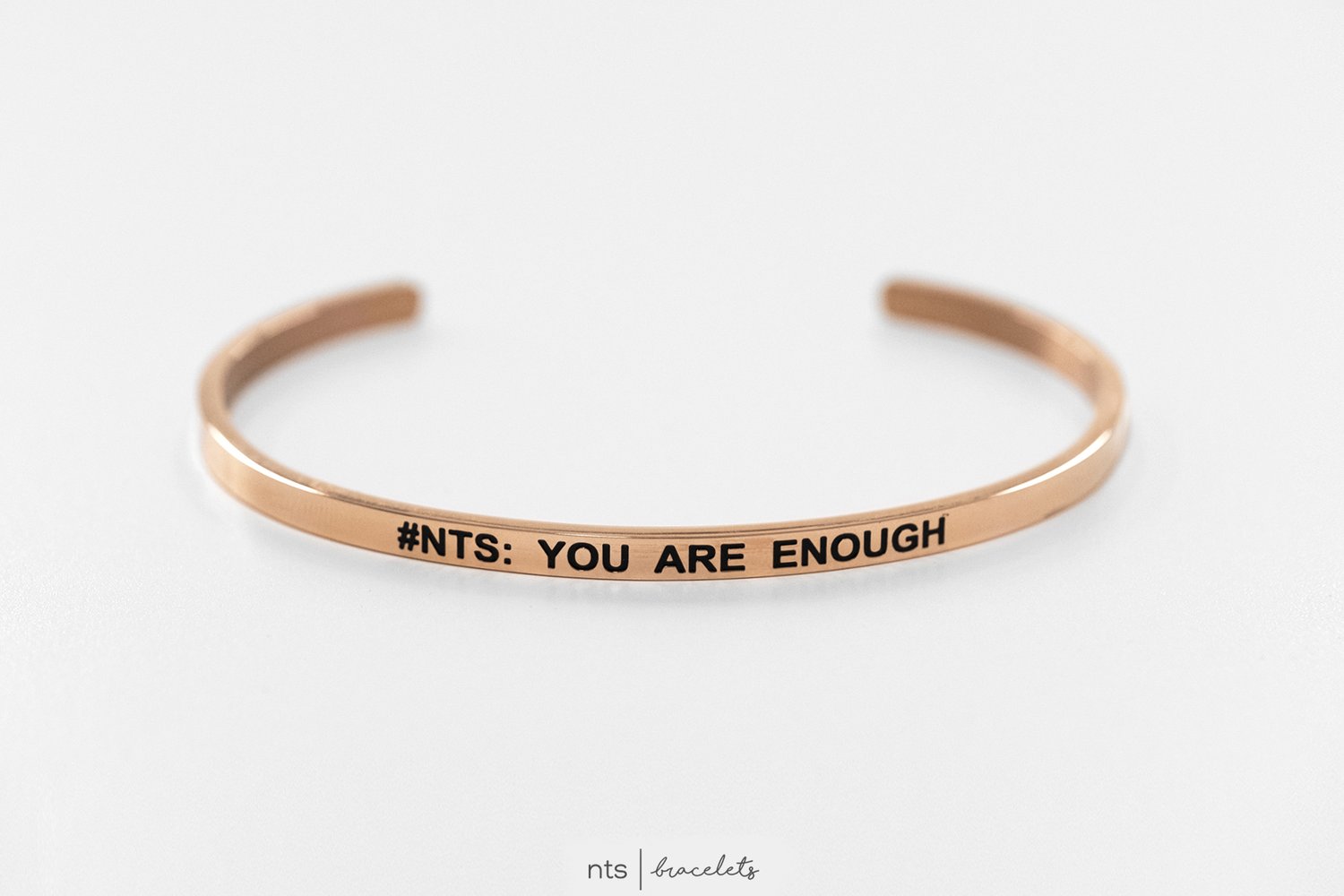 #NTS: YOU ARE ENOUGH (Rose Gold)
To anyone who never feels like enough... this NTS is for you :)
Growing up I never felt like I was enough. I wasn't smart enough, pretty enough, worthy enough, & capable enough. It was only when I started NTS Bracelets in 2017, when I realized I was & have always been enough.
I didn't have to be or do what everyone else was telling me to do. I realized I needed to be happy with myself & not let other people's opinions rule my life. I needed to focus on what makes me happy & love myself before anyone else. I learned how powerful the mind was & started focusing on being positive & inspired every single day!
I realized life is way too short to take it too seriously. Live how you want to live. Chase your goals. Never settle for anything less than you deserve. You can do it, IF & WHEN you believe that you are capable/enough.
Product Details:
-Available in Rose Gold
-Stainless steel, hypoallergenic, & lead free
-Fully adjustable & fits MOST wrist sizes