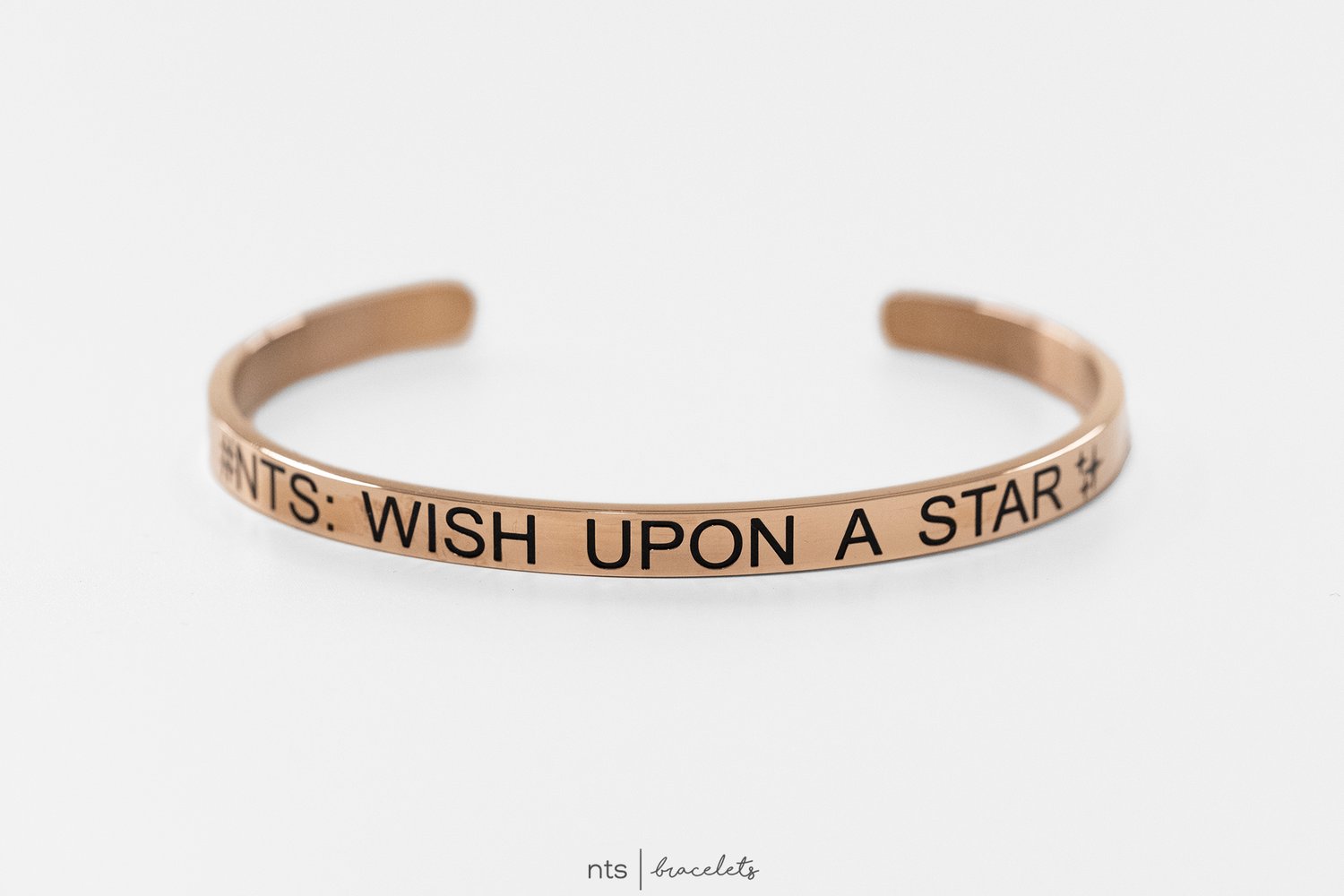 DISNEY INSPIRED #NTS: WISH UPON A STAR (LIMITED EDITION + Rose Gold)
Excited to release my new Disney inspired rose gold bracelet created for all the DREAMERS out there!
-
Here's the song + backstory behind this special NTS Bracelet:
-
"When you wish upon a star
Makes no difference who you are
Anything your heart desires will come to you
If your heart is in your dream
No request is too extreme
When you wish upon a star
As dreamers do"
-
Disney has been such a magical place for me! I've been fortunate to have tons of great memories there as a kid & as an adult :) I grew up watching Disney movies on VHS with my siblings & memorizing all the songs lol My parents definitely instilled our love for Disney as kids. When I graduated from high school, I ended up going to UCI for my undergrad which meant I lived only 20 mins away from the happiest place on earth… I mean it was the perfect excuse to get an annual pass so I could go with my friends & eat a churro or pretzel + ride a few of my fave rides to destress after class. I mean why not, right?!
-
Honestly, I love Disney because it has taught & inspired me so much! I love how it is a place for friends & family to make new memories with each other- to laugh, smile, & be a kid. It's a magical place that brings happiness to thousands of people!
-
Every time I go to Disney I am reminded of these three important #notetoself!
Stay young at heart.
Dream big.
Believe in yourself.
Walt did it, why can't we?
-
I hope you all love this bracelet! Wear it as a reminder to fill your life with MAGIC & to do as dreamers do. Always <3
Product Details:
-Available in Rose Gold
- Exterior engraved: #NTS: WISH UPON A STAR
-Interior engraved: dreamer
-Stainless steel, hypoallergenic, & lead free
-Fully adjustable & fits most wrist sizes (5mm bracelet/thicker than our other NTS Bracelets)