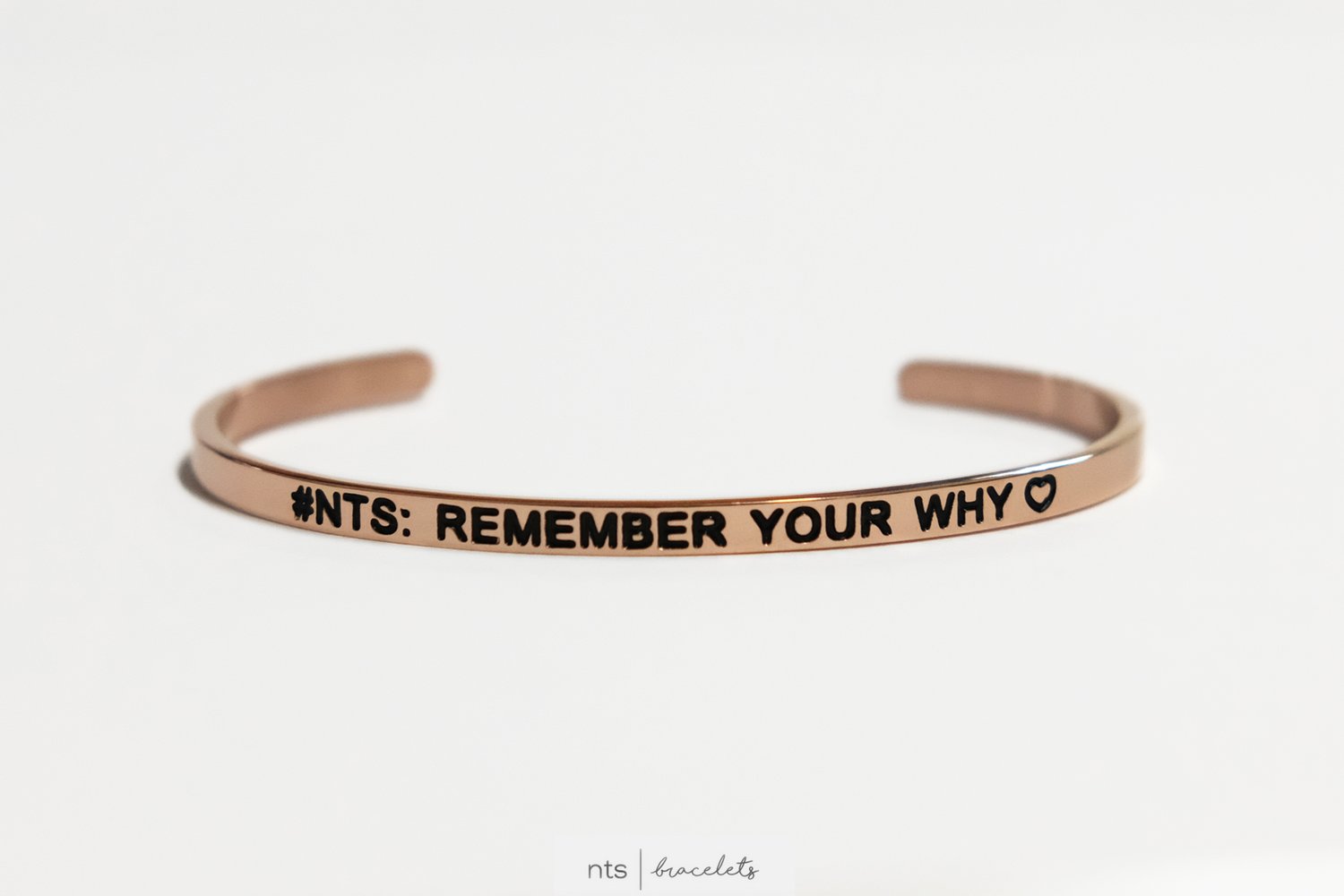 COLLAB BRACELET WITH KATY B PNP <3 (LIMITED EDITION + Rose Gold)
Excited to be teaming up with long time #NTSbabe, Katy B! Katy is kind, genuine, & so hard working. I absolutely love how she is always promoting positivity & community :) Check out why she chose this special reminder that inspires thousands:
"NTS: Remember Your Why 💛
Throughout my life thus far, it has been so crucial to remember my "why." Being mindful of what sets my soul on fire has helped me to get through the hard times, to thrive during the opportunities for growth. I know I won't always have the answers or make the right decisions but if I continue to remember my why, I know that I'm headed in the right direction.
It's impossible to always stay motivated and as a new PNP in a profession where it can become so easy to neglect our needs and dreams in order to care for others, I hope that I'm able to help others care for themselves as I continue to learn how to best care for myself. Each of our journeys is different and I strongly believe that remembering why we are chasing the dreams we are helps us to appreciate how imperfect but beautifully unique each of our paths is. No journey is perfect, but YOUR journey is perfectly and wonderfully yours. Always remember your why.💛"
Product Details:
-*Final sale + Limited Edition
-Available in Rose Gold
-Stainless steel, hypoallergenic, & lead free
-Fully adjustable & fits MOST wrist sizes