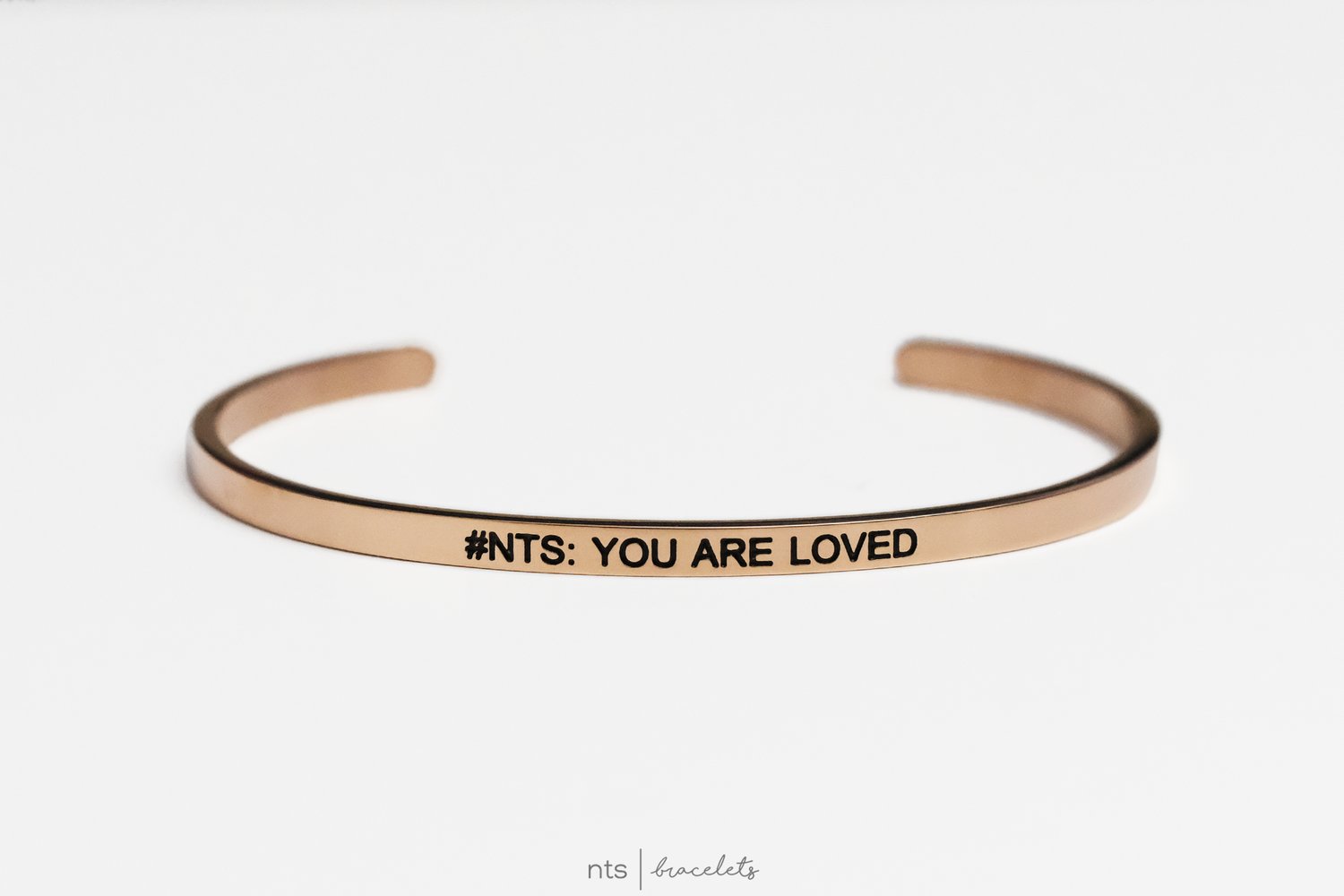 #NTS: YOU ARE LOVED (Rose Gold)
This is another one of my personal #NTS's. As I mentioned in our story, after graduating college my long-term relationship ended abruptly. It's not something that I like to talk about because it took me awhile to recover from all the heartbreak but now that I think of it, that relationship helped me become stronger than ever.
After my relationship ended, I have to be honest I was a mess. I didn't leave the house & I was devastated. I had been stuck in a relationship for so long that I didn't know how to be without one...
This simple #NTS was my saving grace. It helped me get out of depression & it reminded me that even though my relationship had ended there were so many other people that still loved & cared about me. My friends & family reassured me that everything was going to be okay & that even though it may be cliche- there are so many other fish in the sea :)
So wear this #NTS to always remind you that you are loved no matter what. <3
Product Details:
-Available in Rose Gold & Silver
-Stainless steel, hypoallergenic, & lead free
-Fully adjustable & fits most wrist sizes