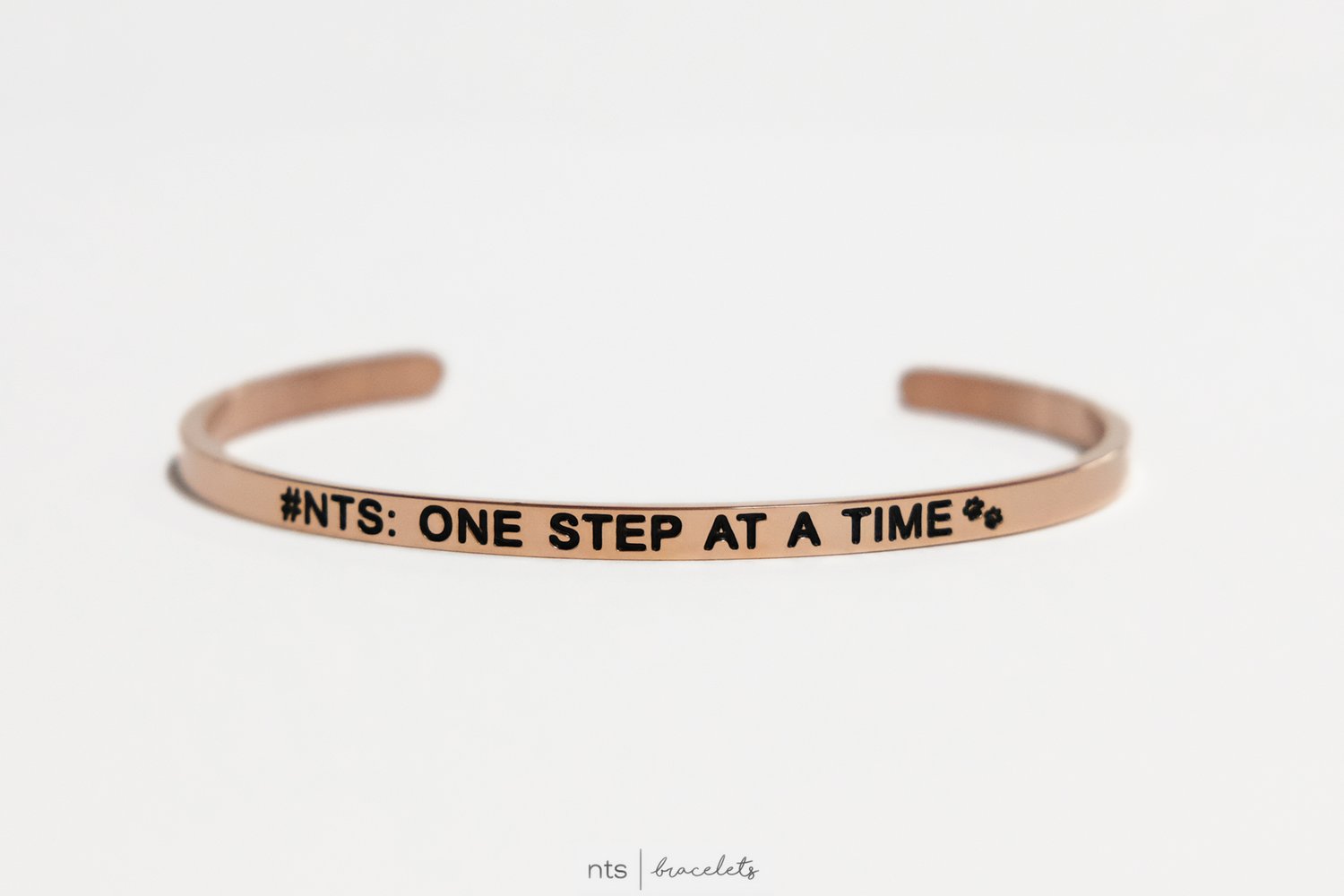 COLLAB BRACELET W/ DOGTOR KRISTI
Such an honor to team up with my friend + future vet, Kristi! I love how kind, genuine, & passionate she is about veterinary medicine. Peep her special NTS & what it means to her :) :
"NTS: ONE STEP AT A TIME🐾
This has been the constant reminder that continues to ground me when things get tough or I feel like I'll never get to where I want to be. My journey to becoming a veterinarian has been a long, challenging, and stressful one but I'm glad I've never given up along the way. It's so easy to compare ourselves to others and feel like we're not doing enough/good enough but that isn't the case at all. Each step you take towards your goals is another step closer to crushing them. Don't rush it.
When I got into vet school, I didn't realize the kind of challenges I'd face throughout the years. I experienced a lot of heartbreak, frustration, loneliness, and feelings of unworthiness. During these tough times, I always tell myself to take things one step at a time. Reminding myself of this helps bring me back to a place where I can tell myself that I won't always feel this way.
If you're going through a tough time or wondering where like will take you, I encourage you to remind yourself to take things one step at a time. Each of our journeys are unique and will always lead us to where we are suppose to be .💕"
Product Details:
-*Final sale + Limited Edition
-Available in Rose Gold
-Interior engraved: NTS X DOGTORKRISTI
-Stainless steel, hypoallergenic, & lead free
-Fully adjustable & fits MOST wrist sizes