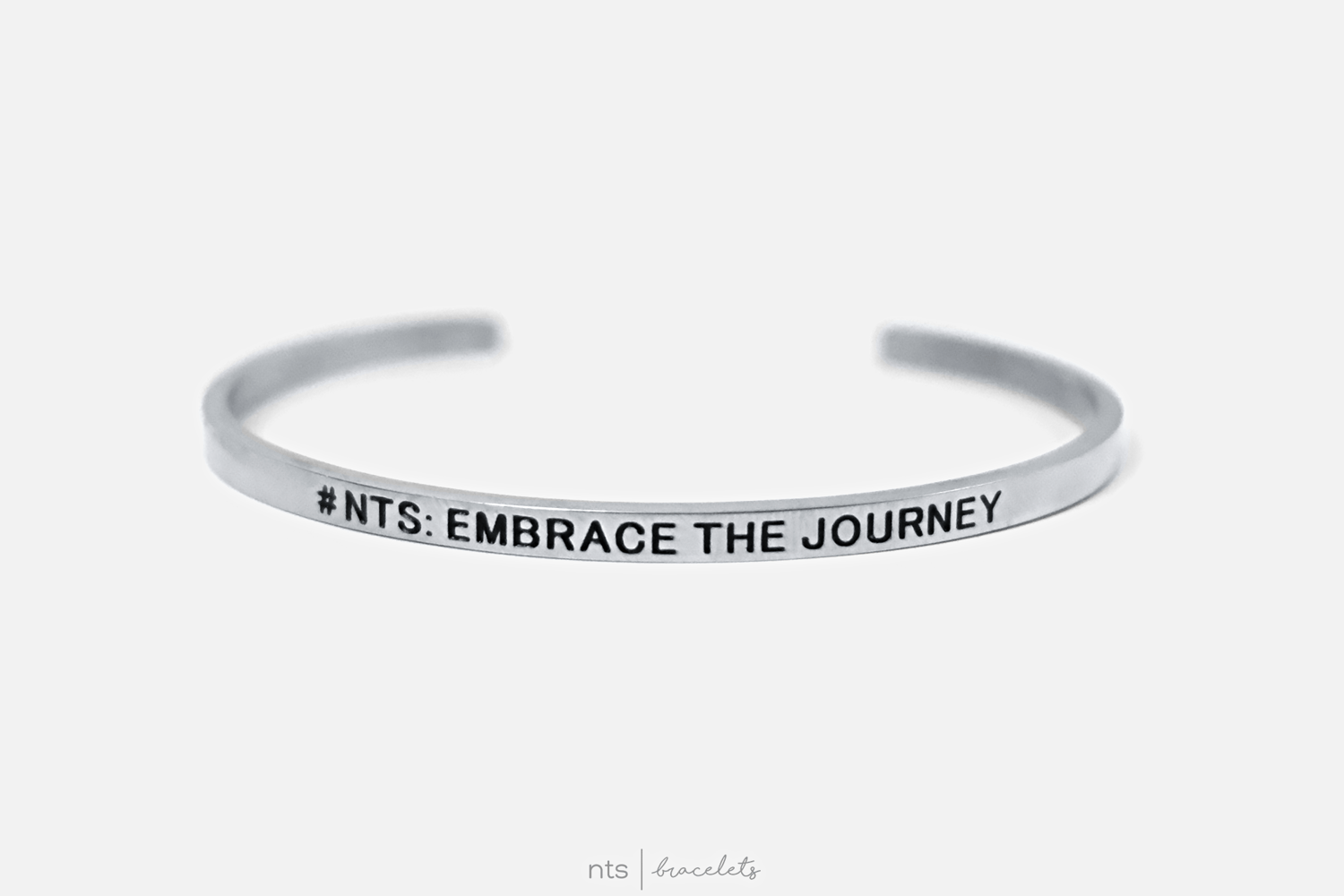 #NTS: EMBRACE THE JOURNEY (Silver)
This is one of my personal #NTS's. As I reflect on everything that has happened post grad & I am in awe of the journey I have taken to get to this very point of my life. All the highs & lows I've experienced have helped me become the person I am today & I have fueled my fire to chase my dreams! Through it all, I wouldn't change it for the world.
From graduating college, working in corporate then at a startup, I am forever grateful for this non-traditional journey I am on. I've learned that sometimes life takes you on unexpected paths & it's okay.
One of the biggest lessons I have probably learned thus far is to never take your journey for granted. People often are so focused on that end goal that they forget about all the important lessons they can learn along the way.
So wear this #NTS knowing that everyone is on their own unique journey to success. Learn to embrace each step of the way & celebrate all the little successes in between!
Product Details:
-Available in Silver & Rose Gold
-Stainless steel, hypoallergenic, & lead free
-Fully adjustable & fits most wrist sizes