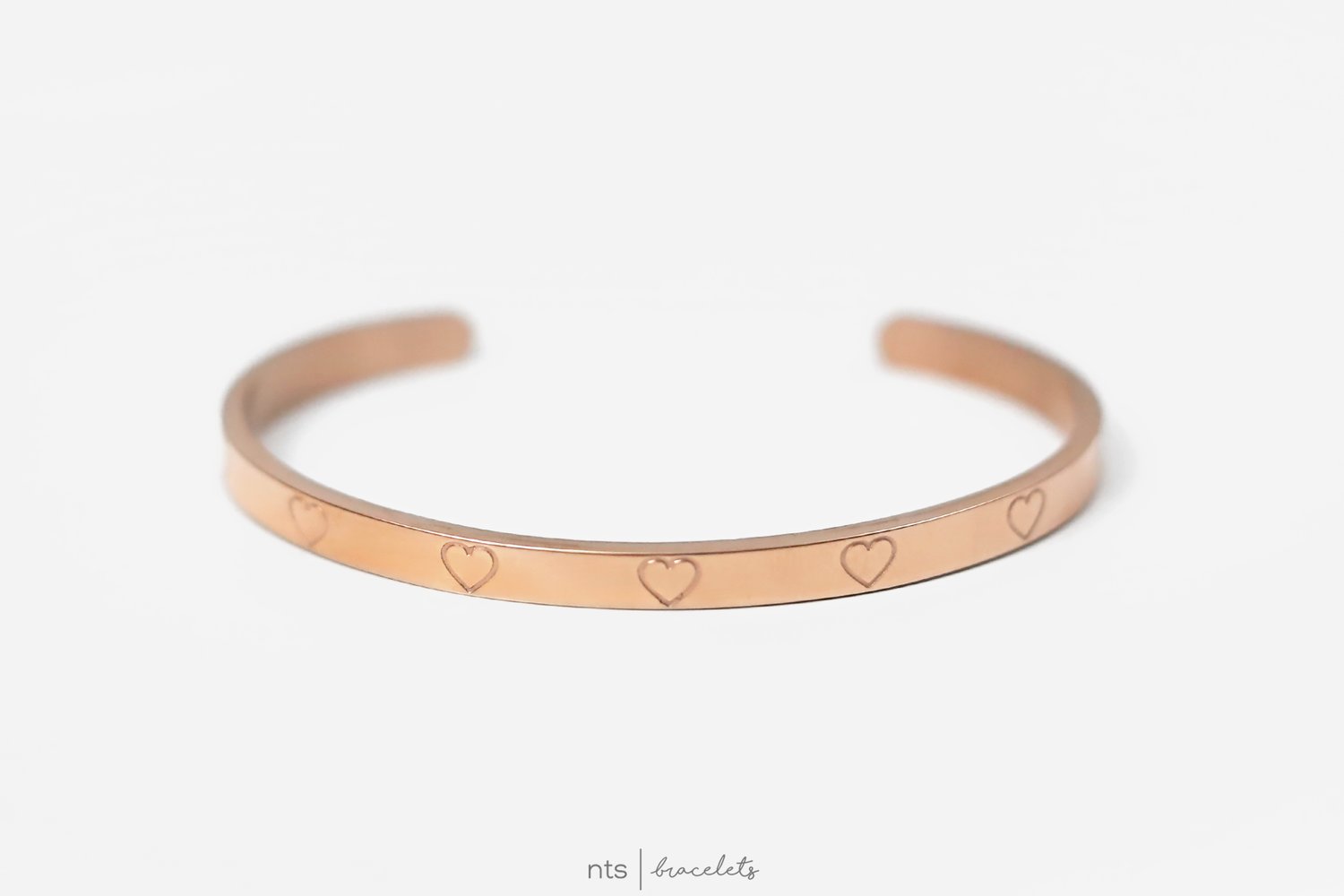 #NTS: LOVE CONQUERS ALL <3 (LIMITED EDITION + Rose Gold)
This special bracelet is dedicated to all the people out there who believe that "love conquers all."
In the last few years, I have let love guide me in all my decisions- business & personal. There isn't a day that goes by that I don't feel a sense of love inside me from the my friends/family to the thousands of people who believe in me on social media.
I believe that when we put love at the forefront of our lives, life is just so much better. Hoping this note to self with encourage more people to love with all their heart. Tell people how much they mean to you everyday & believe that with love anything is possible. <3
Product Details:
-Available in Rose Gold
- Exterior has 7 hearts engraved & the #NTS: Love conquers all (*refer to photo above)
-Stainless steel, hypoallergenic, & lead free
-Fully adjustable & fits most wrist sizes (5mm bracelet/thicker than our other NTS Bracelets)