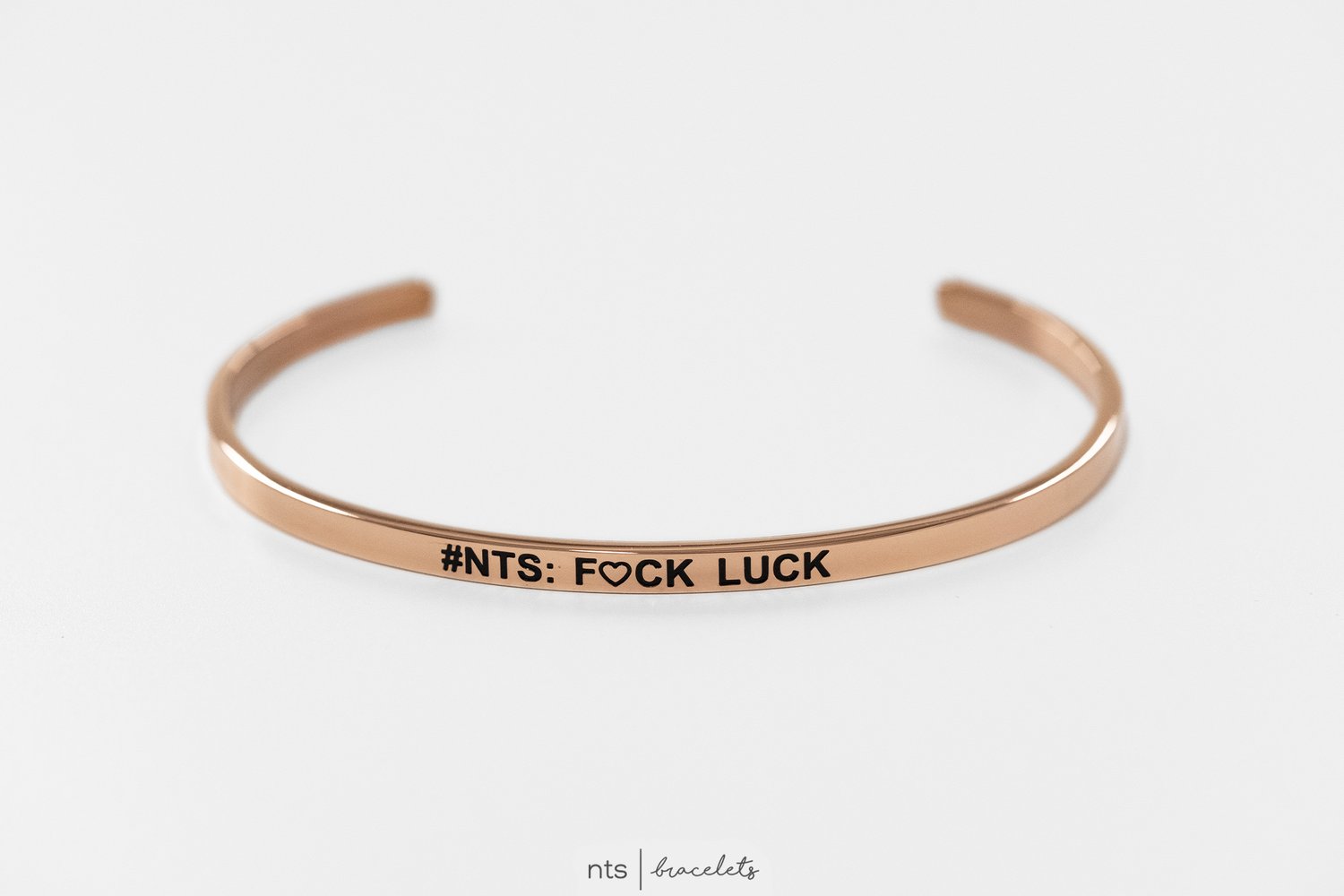 COLLAB BRACELET WITH @SEVERESKY <3 (LIMITED EDITION + Rose Gold)
Excited to be teaming up with my bf, Ray/@severesky for this collab! Here's a little short story why we wanted to create this special note to self:
Tbh, we both don't really believe in luck... Instead we believe in hard work, dedication, & being resilient. Sometimes people say to us "ah, you guys are lucky you own your own businesses & get to do what you love" but in all honesty it's not luck.
It's easy for people to say that we're "lucky" when they're unaware of what goes on behind the scenes. They don't realize we face a ton of stress, anxiety, & challenges everyday as business owners. We don't have degrees/backgrounds in business so we are constantly learning & growing & gosh can growth be uncomfortable. They don't see the late nights & the early mornings. They don't see the hundreds of hours we spend in the office- working, planning, & creating things we love! They don't see all the little things we do to grow our business & constantly improve our brands. The reality is we created this life for ourselves. Even with all the obstacles, we don't quit. We take it day by day & are always aiming to be better than yesterday. :)
So this bracelet is a reminder for you all. If you want something don't rely on luck. Work hard. Be resilient. Create your own path. Make it happen. You deserve to live the life of you dreams <3
We're both rooting for you all!!
Product Details:
-*Final sale + Limited Edition
-Available in Rose Gold
-Stainless steel, hypoallergenic, & lead free
-Fully adjustable & fits MOST wrist sizes