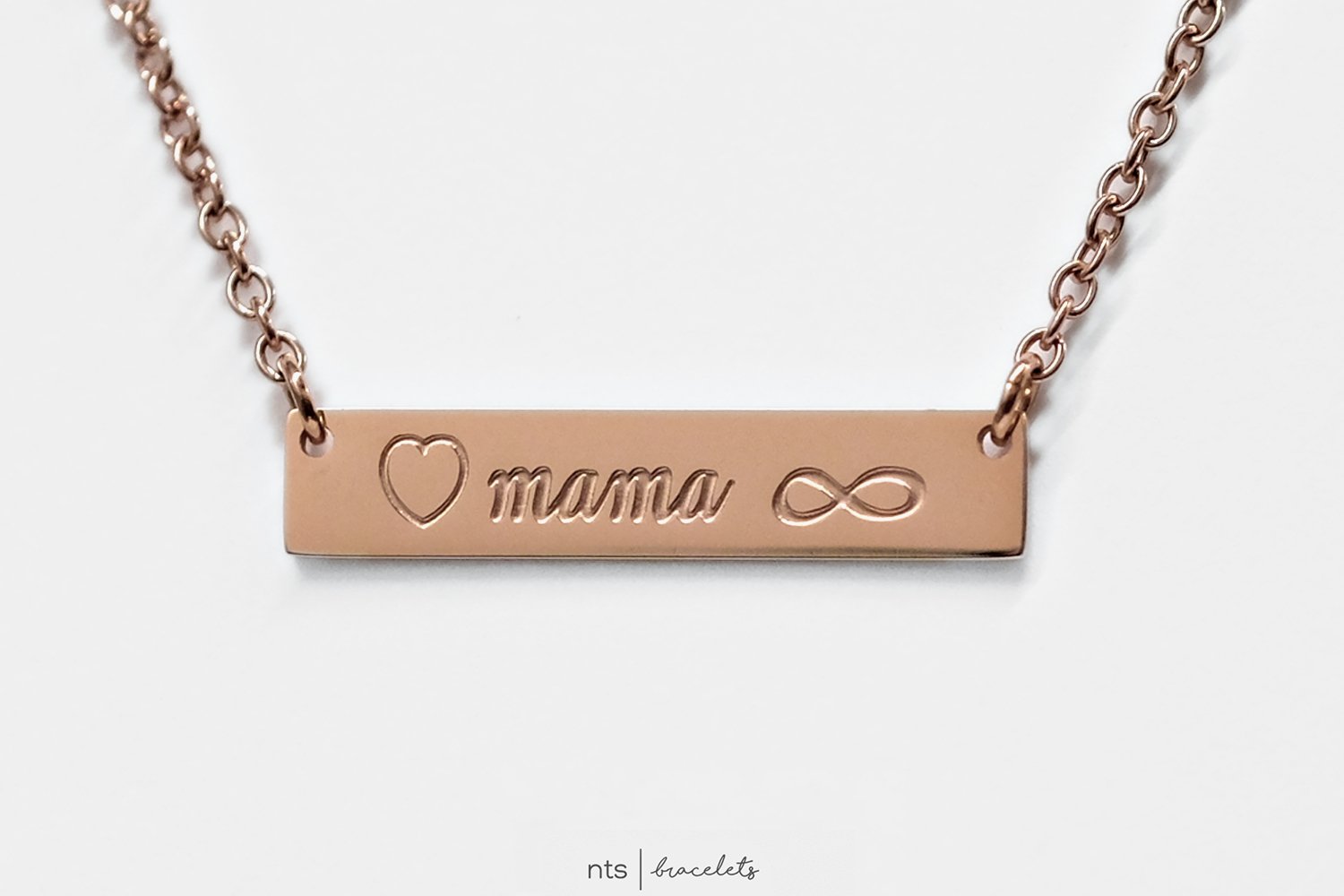 <3 MAMA FOREVER NECKLACE (Rose Gold)
Asked permission from my friend + #NTSbabe, @oh.jenkys to share her & her son's story.
Her story is proof of how much COMMUNITY inspires me create jewelry with meaning & purpose!
I met Ayrica back in July when she sent me the sweeeeeetest DM + photo & automatically connected!
I WAS SO TOUCHED. NO JOKE. LIKE BALLING MY EYES OUT.
So honored to create this new piece for all the strong MAMA's out there!
Peep the sweet #NOTETOSELF 📝 she wrote for Sebastian:
"My son, my best friend, my why. The beginning of your story started scary. Later on in the pregnancy I got the heartbreaking news you would be born with a diaphragmatic hernia. Every week I had appointments back to back to check on you it was stressful but I needed to be strong for you. The chances of your survival were slim to none but even before you was out in this world you became a fighter & proved you was stronger than anyone had imagined.
-
After failing to have you naturally an emergency c section was needed as our heart rates dropped. What felt like years finally you was born immediately being taken to the NICU to recover. I was sad I didn't get to see you like a normal mom but happy you beat the odds. The hard part wasn't over yet, less than a week of being here you had your first of many surgeries. That day was excruciating waiting hours, having to put my trust into someone else's hands was more difficult than anyone could imagine. After surgery your team discovered that your heart, lungs, & eyes was damaged as well. It was hard to hear more bad news but I knew nothing could stop my baby. You came back a warrior after all the surgeries. Months spent in the NICU getting stronger I got to bring you home💕 happiest day ever.
-
You've came such a long way in a short time. The journey is far from over but it's so worth it. During this wild ride I received the most beautiful bracelet & it honestly kept me going when I thought I couldn't be strong anymore. That little bracelet has been there with me reminding me of our journey. I'm so blessed for your team of amazing physicians, surgeons, therapist & nurses. You radiate sunshine everywhere you go. My Sebastian you inspire me everyday. I love you.
"Product Details:
-Available in Rose Gold only
-Chain can be adjusted to different lengths
-Stainless steel, hypoallergenic, & lead free